Designed by Yaffé
Let's talk about your own snaps.
Your favourite snap that you took on your phone, whilst on that special holiday, perhaps at a Christening, or just a well timed image from Christmas where you perfectly captured that look on their faces…. yeah that picture.  Except it has a lamp growing out of someone's head, or there's someone else in the background that you'd rather wasn't, perhaps the image is actually a bit dark and you don't know how to make it look better…
Let the experts at Yaffé Photography work with your image and sprinkle a little Yaffé magic over that special memory and turn it into a piece of art for your wall.
Just a single image can be made to look wonderful, with our design skills and technical know how, you will be delighted.
To get started and receive a fixed price, fill in the form below with your requirements and upload your image.  Try to ensure the image is as high quality as possible and if possible, avoid sending a 'screen grab', use the original image from your camera or phone instead.
Include any details of what you would like doing and what size you would require and we'll get back to you with a price before proceeding.
If you have any questions you'd prefer to chat over the phone about,  just call us on 01704 545010.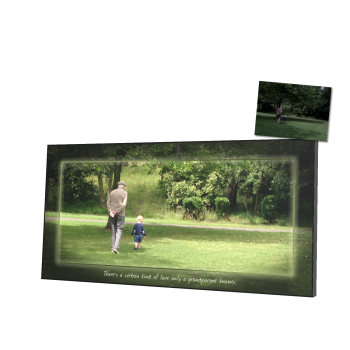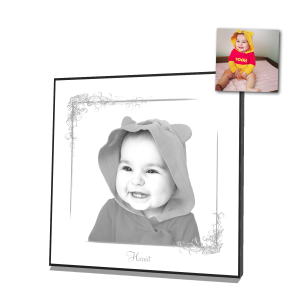 Are your wedding pictures stored on a USB memory stick, a DVD or in the cloud... all gathering digital dust and being forgotten about?!
Bring your precious memories back to life and relive your special day… every day!
These days, wedding photographers are happy to give you hundreds, maybe even thousands of images from your wedding and leave you to decide what you want to do with them.  Whilst some people go one step further and have an album produced, most of us just leave them to deal with another day.
We don't believe those important images should be forgotten about. They should be embraced and adored, in the best way possible… with a 'Designed By Yaffé' portrait!
It couldn't be any easier… simply send us your favourite images using the form below, tell us what you would like with as much detail as possible including what size you would like for us to give you a quote. Once you agree to the price and pay a deposit, just leave us to wave our 'Yaffé magic wand' over them and produce a stunning bespoke designed piece of art for your home!
We'll even make them sparkle with gorgeous Swarovski crystals so the whole image comes to life as you walk past it.
If you just have some general questions, use the form below or go ahead and use the file uploader to send us your favourite images.  No more than 10 please.
Should have some special images that aren't from a wedding, we can still work with those too!