Designed by Yaffé
Wedding Portraits... but not as you know them!
Are your wedding pictures in an album hidden in a drawer? Maybe they're stored on a USB memory stick, a DVD or in the cloud... all gathering digital dust and being forgotten about?
Hide those pictures no more! Trust the experts to transform your images into a stunning piece of art for your wall!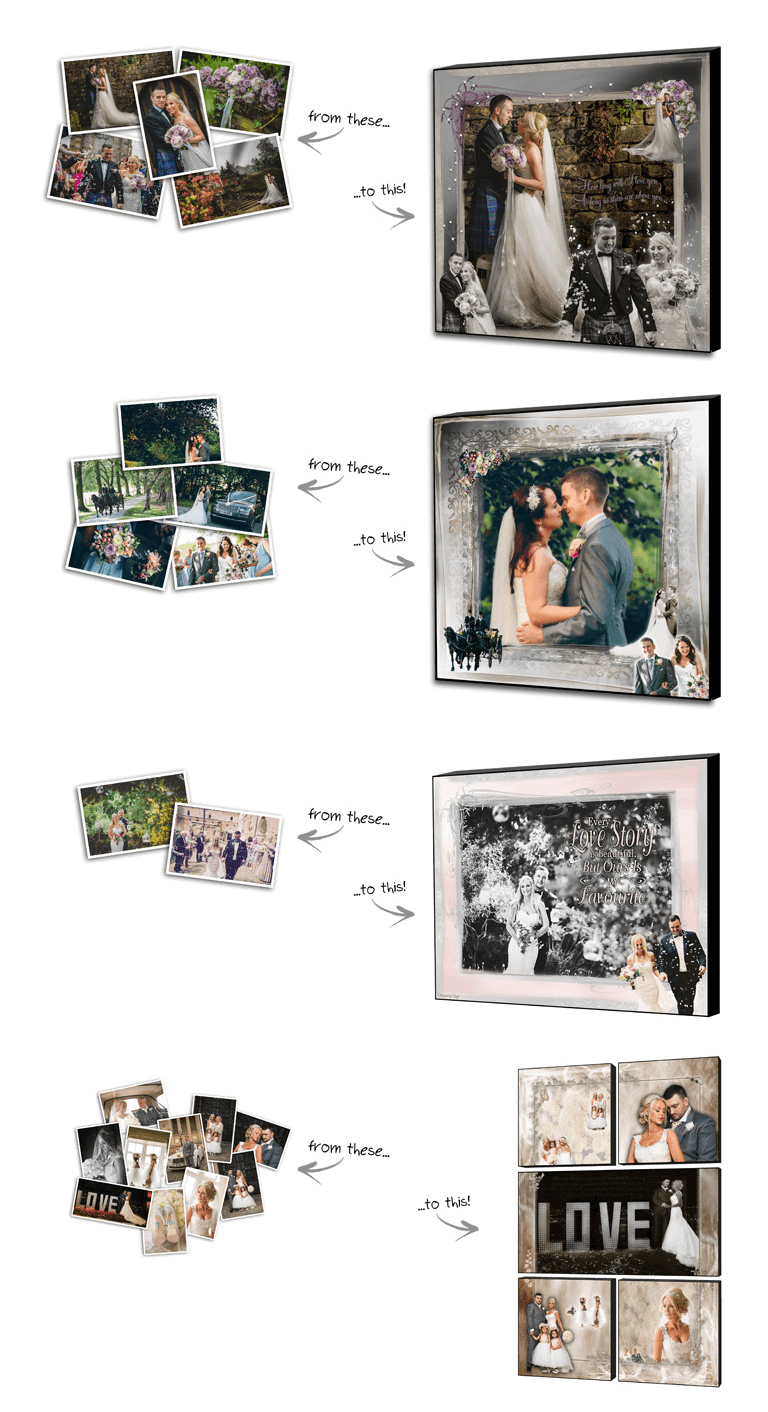 Bring your precious memories back to life and relive your special day… every day!
These days, many wedding photographers are happy to give you hundreds, maybe even thousands of images from your wedding and leave you to decide what you want to do with them.  Whilst some people go one step further and have an album produced, most just leave them to deal with another day.
We don't believe those important images should be forgotten about. They should be loved and enjoyed in the best way possible… with a 'Designed By Yaffé' portrait!
It couldn't be any easier… simply use the form below to send us your favourite images, tell us what you think you would like with as much detail as possible including what size you would like for us to give you a quote.
Then just leave us to wave our 'Yaffé magic wand' over them and produce a stunning bespoke designed piece of art for your home!
We'll even make it sparkle with gorgeous Swarovski crystals, so the whole image comes to life!
Even if you just have some general questions, use the form below or go ahead and use the file uploader to send us your favourite images.  No more than 10 please.
Should you have some special images that aren't from your wedding, we can still work with those too!
Prices for a 'Designed by Yaffé' are dependent upon many factors including size, number and quality of images.  However, they start from £250 and are individually quoted before production begins.
Designed by Yaffé examples